One of features of challenge analytics is the Score Tracker, which shows how the challenge score changes over time.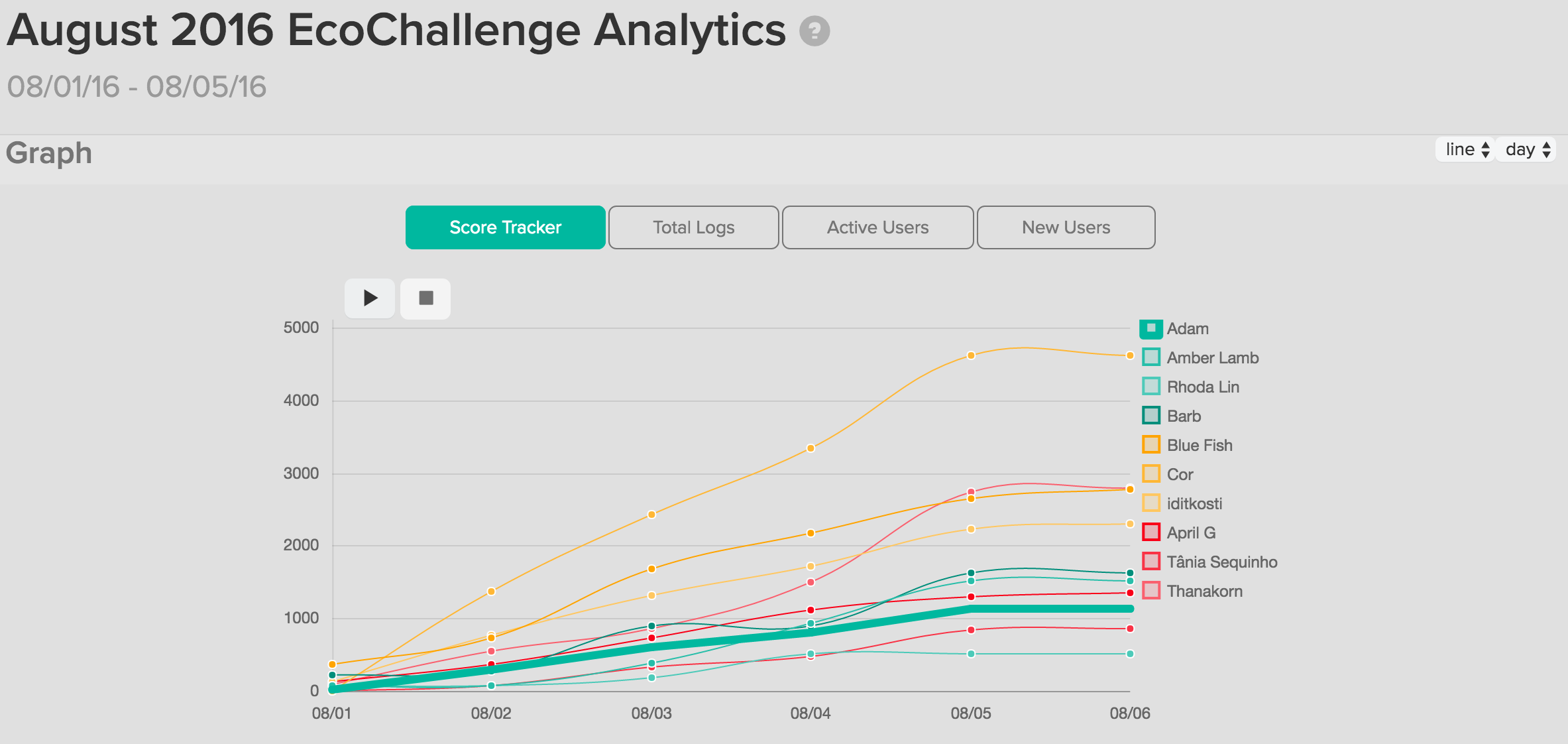 Figure 1 - Score Tracker
Overview
The Score Tracker shows the scores for the top 10 users for an individual challenge, or the top 10 teams for a team challenge. This allows the administrator to get a clear picture of how the challenge evolved, so that adjustments can be made to bonuses, scoring, or notifications.
The Score Tracker feature is available for Challenges only, and is only valid for challenges using Aggregate scoring or Moving Average scoring.
Functionality
Animation: The play button at the top left of the graph plays an animation showing how the score changed over the challenge period. The scores will start at Day 1, then adjust to their Day 2 values, then Day 3, and so on.
line/bar: You can switch the graph between displaying a line graph or a bar graph using the selector at the top right.
Resolution: You can adjust the resolution of the data (hours, days, weeks, months, years) displayed by adjusting the selector at the top right. Different options will be available depending on the length of the challenge.
Toggle series on/off: Clicking on a legend item will hide that data series. You can use this functionality to filter out data and look at more granular trends
Hover data point: Hovering the mouse over a data point will display the numeric score value for that data point.